We know that WordPress has been in the market for so many years now and the thing that is keeping it alive is its extendability are the reason why is has been embraced by a lot of people. In this blog, I will provide you an overview about WordPress 4.5 that will help you to take your WordPress website to be into a new level.
The Prime rule- Backup Your Website
WordPress has certainly set high standards and benchmarks when it comes to developing top class websites you need to explore more so as to get to its far reaching effects.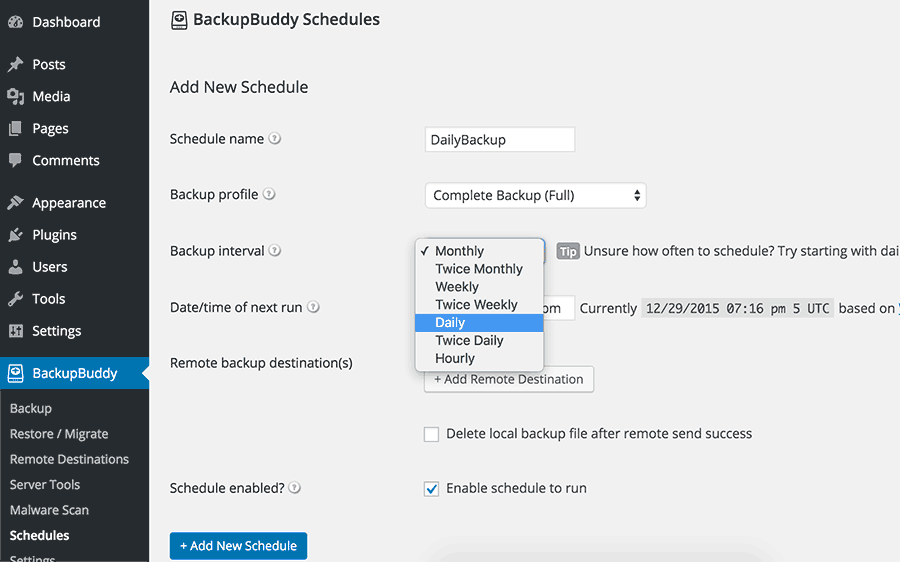 One of the most important thing to note is to go for a complete website backup for your database as well as files before you upgrade it to WordPress 4.5. You can also choose it directly to run from your hosting (e.g Plesk backup or cPanel) apart from this there are several other popular plugins for backup for instance we have the BackupBuddy, Updraft Plus, and Backup to Dropbox.
While upgrading your website, there are several issues that you might encounter (more specially those who make use of third party themes and plugins). If this happens, then you can even rollback your website back to the latest backup. Moreover, you also need to check whether the theme or plugin developer renders things about support for WordPress 4.5 .
If possible, one of the best thing is to apply updates to a test or staging environment so that you can test the changes before applying them to your live site. If this thing is not possible, then make sure to pick out a time which is not very intervenes in your visitors life.
If you encounter any issues with your upgrade and try to get help then you can, try quite an important troubleshooting steps such as disabling plugins and then go on to pick default theme so as to figure out where the problem is.
How to update your website to WordPress 4.5?
The prime step is to login your WordPress dashboard that shows the message shown below:
Update Message WordPress 4.5
Then after you need to click on 'Please update now' that takes you to the next page and there it will get to a prompt 'update now' button on your WordPress 4.5.
Now that your WordPress 4.5 is finally installed you get to see the following screen.
What is new about WordPress 4.5 ?
Site Logo
For the experienced programmers or users, this feature might not be a big deal, but there are several other users, the process of simply incorporating a logo is not always an option.
Logo setting can be found in Site Identity > Logo.
WordPress 4.5 Site Logo
The mileage of your theme will change and this depends on the theme you have chosen, but these default themes as well as popular themes will begin to use this method for those who will be using the theme.
Responsive Preview Display
Speaking of WordPress 4.5, you get the opportunity to go through your website which is available on different screen sizes and this can be done through the Customizer present in your dashboard panel.
New Live Responsive View in Customizer
You might have used an extension, while using developer tools for your browsers, or even you might resize your window – but now you get this handy tool which is within the reach of the customizer.
A Responsive way : WordPress 4.5 Customizer
In-line Link Editing
The Visual Editor comes with quite a smooth linking process among the pages as well posts. After clicking the standard link button which is present in the WYSIWYG editor, a field appears automatically below the text that allows you to copy the link or scour the link which is in your site.
New Insert Link in WordPress 4.5
Those who wish to bring the old link screen functionality that appears after clicking this button, all you need to do is to hit the cog icon.
Old Link Editor in WordPress 4.5
New Shortcuts
Those who have to write ample of content in their WordPress website, there are several shortcuts that help you to further help you to write a smooth writing experience.
How to insert Code by Backticks?
Comment Moderation Improvement
WordPress 4.5 comes with a refreshed screen for comment moderation as well as styling in order to make it easier to manage comments. One can also view comment in an editor.
Improvements in Image Optimization
Image optimization is now improved so much so that it can create upto 50% smaller files without degrading the quality of the images.
F

inal Thoughts!
Whether you to wish to Convert Website to WordPress or are going for any other conversion or upgradation process the very first thing that you need to remember is to take a backup of your website. You do have to stick to the basic steps and then go forward with the upgradation. Moreover, you should not just sit back to the older version dreading your website to collapse.